Supreme and construction supervision on floating pier and supportive facility construction of Abu Khozair Estuary
Key Projects, Port Construction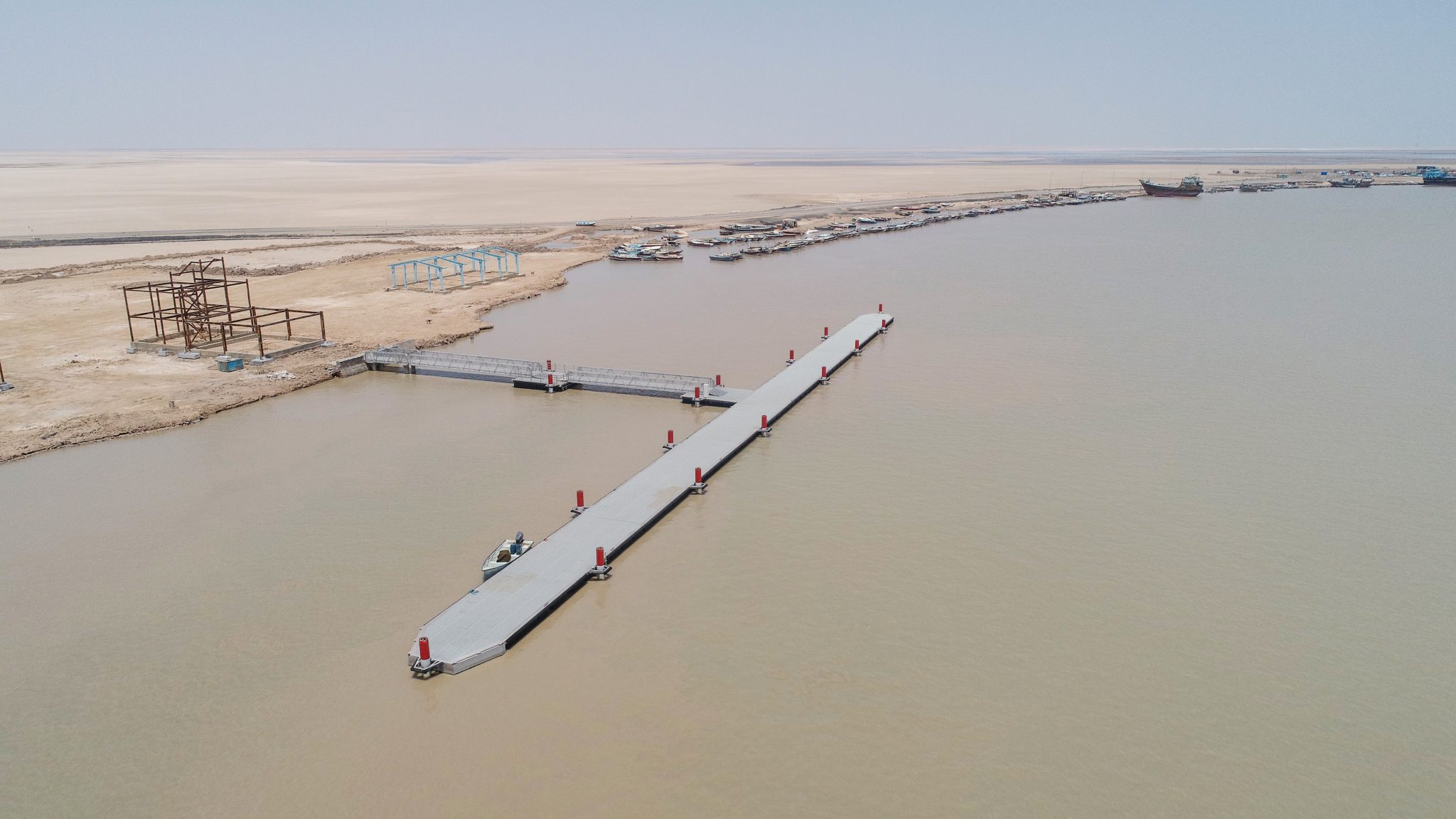 نام سرمایه گذار:
تاریخ ارسال:
موقعیت:
مقدار:
طراح:
درباره پرژوه
Abu Khozair Estuary is one of the branches of Abu Musa Estuary, due to its hydrodynamic conditions, it is a proper location for fishing boat boarding. The project of floating pier construction was planned to organize about 150 fishing boats and raise the quality of the products caught in Shadegan City. Due to tidal fluctuations, the fishing pier is considered to be floating. Due to problems with the contractor during the implementation, design documents were submitted for review with changes in the structure of the docks, useful deck area and bidirectional pile bracing system in 2016. In this review, the offshore section was separated from the onshore structure. All the superior and construction supervision was carried out by Asarab Consultancy Engineers Co. in offshore simultaneously with construction of a floating pier, access bridges, shore protection structures and onshore facilities.
Actual services:
The operational procedure of the project includes constructing main pier and central pier, gangways and supporting structures in the two offshore and onshore sections as follows:
1) Offshore
Construction of a floating pier for loading and unloading of T6 aluminum and with polyethylene floaters for fishing boat boarding with a length of 110 meters and a width of 5 meters and two gangways. Gangways have length of 15 meters and 16 meters and width of 2 meters is constructed by aluminum.
Bracing control system with 16 pre-stressed concrete piles each one has a length of 27 meters on both sides of the pier and gangway.
Applying a suitable polypropylene resistant against UV and proper load bearing deck.
Coastal protection of the area of 70 meters in the coastal area of ​​the pier.
2) Onshore (supportive facilities)
Fish sale saloon with an area of 303 square meters
Administrative building with an area of 80 square meters
Storage for fishing tools with a total area of 200 square meters
Construction of supportive facilities including a mobile fuel tank, a water tower, power stations, a fueling station for vehicles and firefighting facilities
Landscaping and construction of access roads in the vicinity of buildings and facilities with a total area of 2 hectares